Announcement
EWC Japan 2021 comes to an end with three national winners and the official announcement of GEN Japan's Board of directors!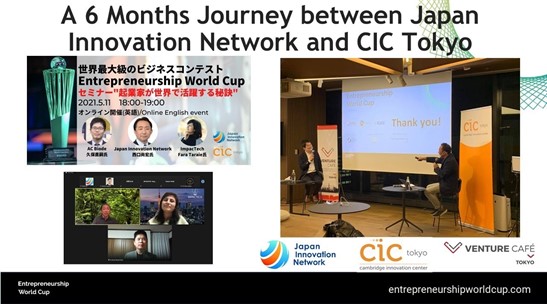 After a 6 month journey between Japan Innovation Network(JIN) and CIC Tokyo to promote the competition and entrepreneurship spirit in the country through various webinars, EWC Japan 2021 came to an end this Tuesday.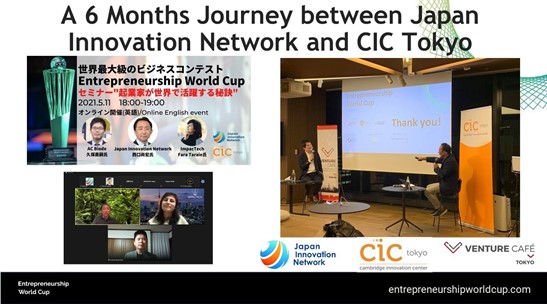 The National Finals for EWC Japan 2021 was held live from CIC Tokyo with the participation of Hiro Nishiguchi, JIN's CEO, and GEN Japan Managing Director, as event lead and judge. Masaru Nagura, Director of Community Development at CIC, as a guest of honor. Masa Tadokoro, CEO and founder of unicorn farm, and Fara Taraie, founder and Managing Director of NDDesign and country Manager of ImpactTech Japan, as distinguished judges.


We would like to warmly congratulate our three national winners for this year's edition of EWC Japan:
Idea-stage winner: FloatMeal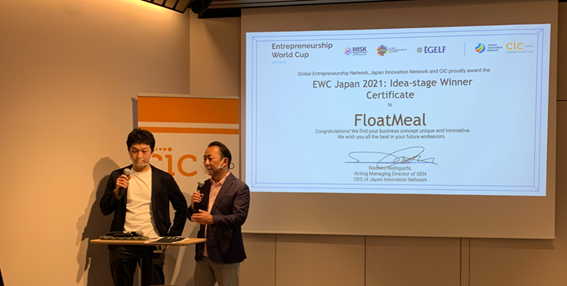 Early-stage winner: I'mbesideyou Inc.



Growth-stage winner and EWC Japan 2021 Grand Winner: Global Mobility Services Inc.


This national event of the world's largest business competition, for which JIN is proud to be Japan's host was also the occasion to officially announce the new Board of Directors of GEN Japan which will be formed by: Fariza Abidova (Founder and CEO of Trusted Inc.), Buke Cuhadar (Vice President of GEN Global), Masaru Nagura, Hiro Nishiguchi, Kentaro Sakakibara (Founder and CEO of Samurai Incubate), Masa Tadokoro, and Fara Taraie.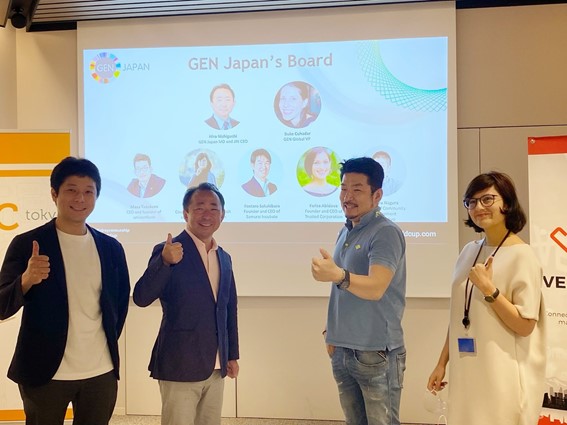 We hope this diverse group of entrepreneurs will promote fruitful discussions and concrete actions to help the Japanese entrepreneurial ecosystem flourish and push forward Japan as an Innovation Nation!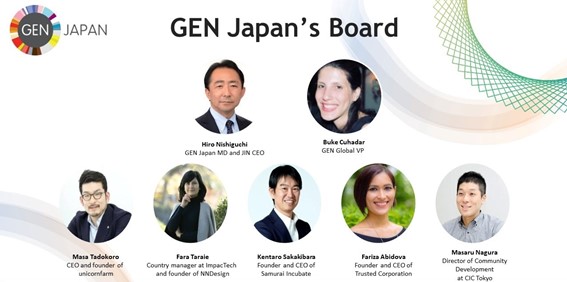 The link to rewatch the event is available here :