Press release
Unleashing the power of Innovation Management System: 15 pioneering innovation organizations from Japan and Europe launch the IMS Network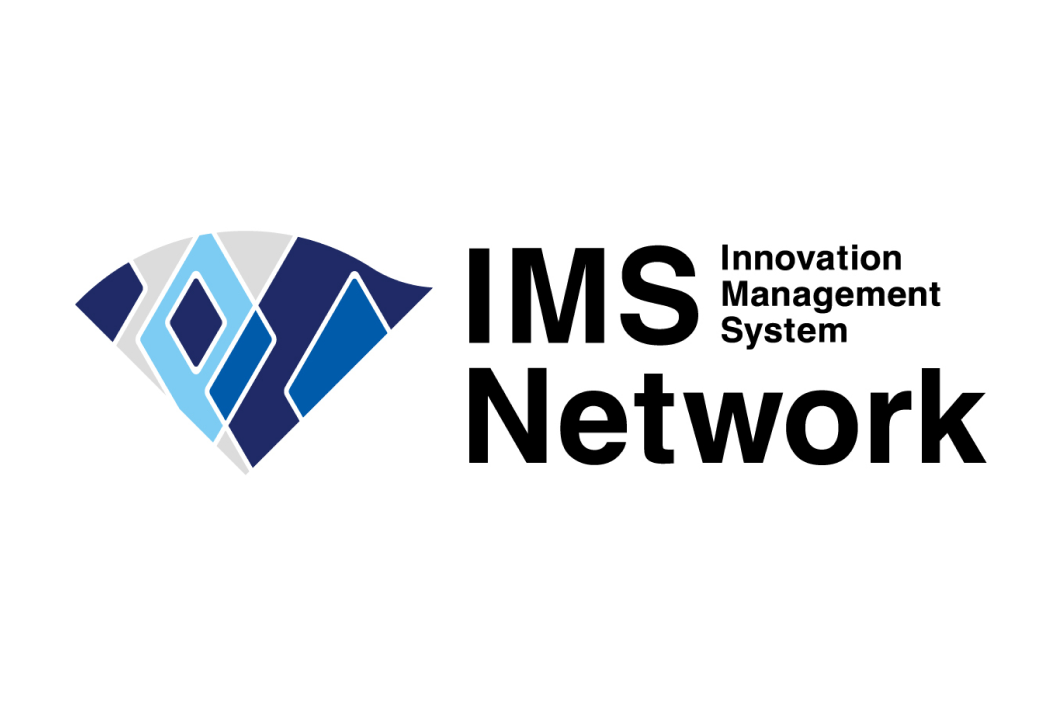 Since Joseph Alois Schumpeter defined "innovation" in 1911, each of us has had the will and role in our own organizations to innovate and to support organizations that are willing to innovate. In 2019, marking nearly 100 years since the term "innovation" was defined, a noteworthy milestone for all individuals engaged in innovation occurred with the publication of the ISO 56002 international standard, titled "Innovation Management System," which focuses on systematic innovation.
Since then, numerous organizations around the world have embraced the concept of the "Innovation Management System" (IMS) and deployed it in accordance with ISO 56002. The IMS concept is relevant to all types of organizations engaged in economic activities, extending beyond those directly involved in innovation. The deployment of IMS will lead to innovation, which in turn will lead to stimulated economic activity, social innovation, and the creation of new value for the future.
Acknowledging the intent and significance of IMS as above, 15 organizations in Japan and Europe got together and established the IMS Network on August 31, 2023, with the purpose to accelerate innovation across countries and create new value for society by sharing knowledge and expertise on innovation and IMS. The first General Assembly of the Network was held today, and the activities of the Network were commenced. We are committed to generate innovation, stimulate economies, and create new values for the future.
Overview of the IMS Network
1.Objective
The objective of the IMS Network is to bring together companies and organizations that recognize the significance of "systematic innovation" to continuously generate innovation and the importance of deploying an IMS within their respective entities. The Network aims to share knowledge and expertise on innovation and IMS to accelerate innovation, deployment of IMS, and ultimately to contribute to the creation of social value.
2.Form of organization
The IMS Network is a voluntary network of participating organizations.
3.Membership qualifications
Participating members in the Network are legal entities that recognize the significance of IMS and obtained approval for participation by the Committee of the Network.
4.Membership categories
IMS Accelerator:Organization that provides assistance to deploy IMS or to accelerate innovation
IMS Supporter:Organization that engages in IMS or innovation-related research, policy making, or hosts innovation platforms and networks
IMS Practitioner:Organization that has deployed (including planning stage) IMS or practices innovation
5.Activities
1) Host the annual "IMS Summit"
>>" IMS Summit 2023" will be held on October 27 in Tokyo with keynote speakers Steve Blank, the "Father of Modern Entrepreneurship," and Elmer Mock, the co-inventor of Swatch.
2) Share knowledge and expertise on innovation and IMS within the Network
3) Plan and implement IMS-related projects and research activities
4) Other activities related to the promotion of IMS and innovation
6.Founding members
IMS Accelerators:
Amplify A.B. (Sweden) Committee member
BSI Group Japan K.K. (Japan) Committee member
The International Society for Professional Innovation Management (United Kingdom)
Japan Innovation Network (Japan) Committee member and Secretariat
RISE Research Institute of Sweden A.B. (Sweden)
IMS Supporters:
Business Model Innovation Association (Japan)
Club de Paris des Directeurs de l'Innovation (France)
Enter Espoo Oy (Finland)
Future Center Alliance Japan (Japan)
Japan Social Innovation Center (Japan)
Knowledge Associates International (United Kingdom)
Knowledge Creation Principle Consortium (Japan)
KTH Royal Institute of Technology (Sweden)
The New Club of Paris e.V. (Austria)
Peter Drucker Society Europe (Austria)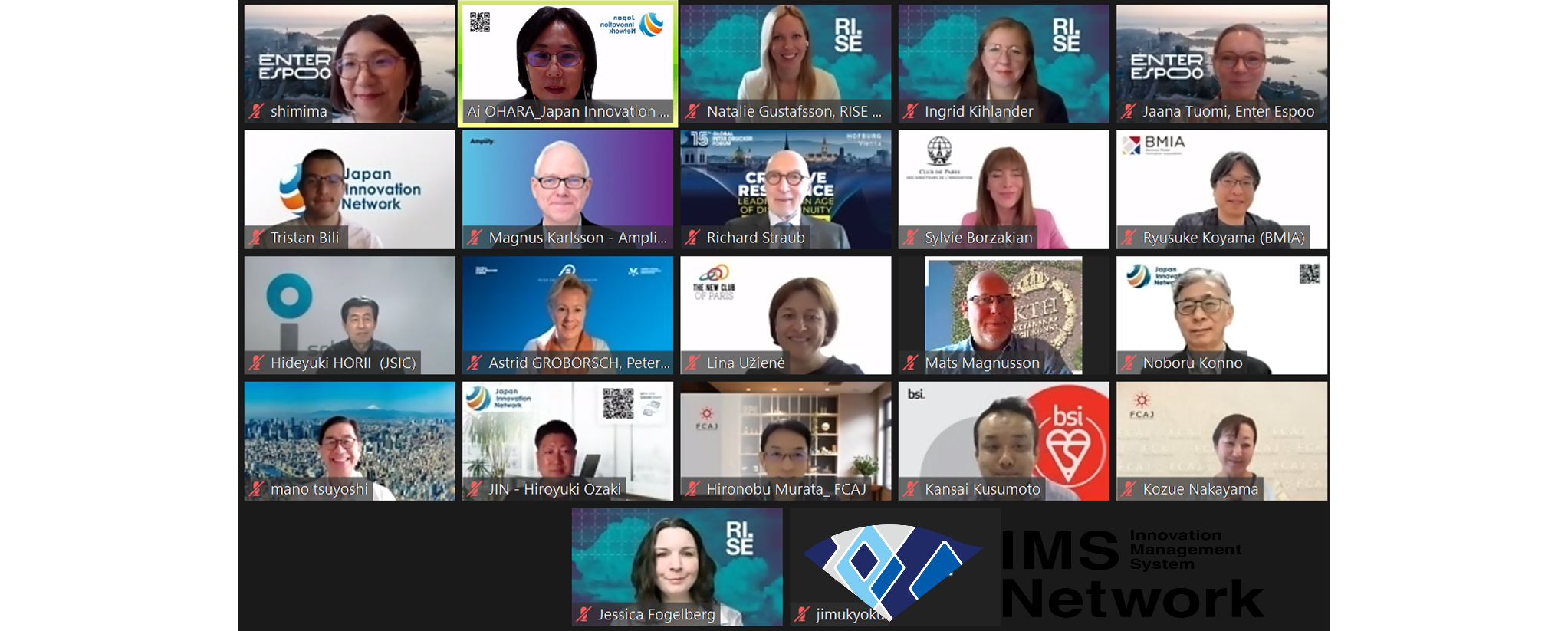 The 1st General Assembly of the IMS Network held on September 26
For inquiries, please contact: Ai Ohara (imsn@ji-network.org) , Japan Innovation Network