Activity report
Challenge Cup Regional Tokyo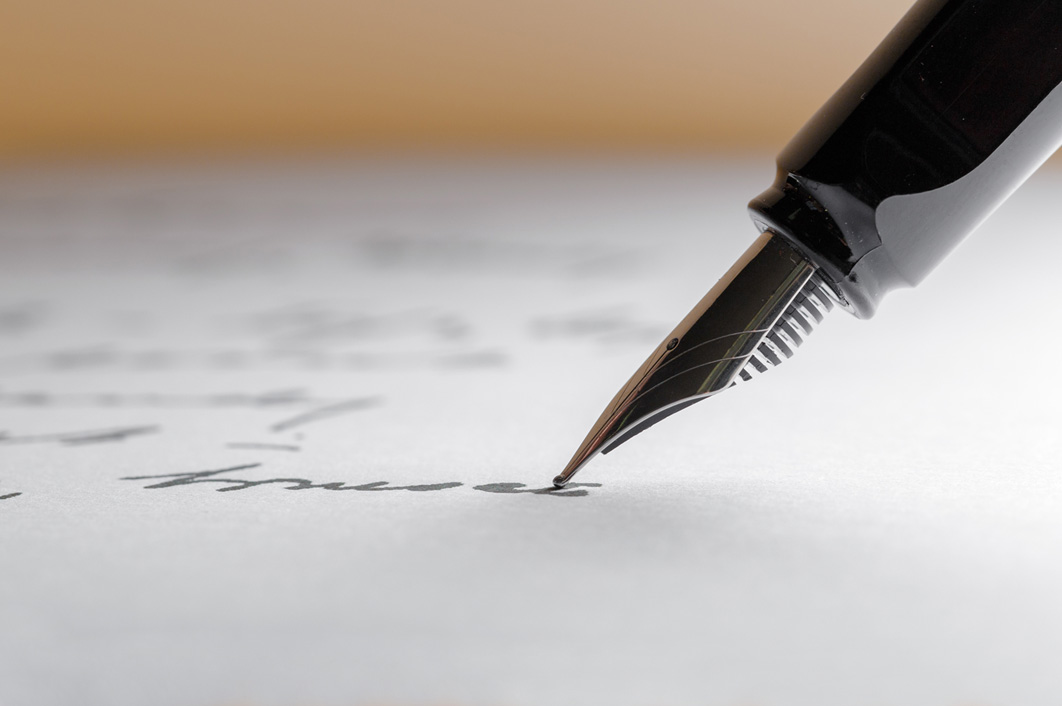 The Challenge Cup Regional Tokyo, organised by 1776 and JIN, was held on 25 February in Otemachi's 3×3 Lab Future with the support of the American embassy as well as the Ministries of Economy, Education, and Interior.
The Challenge Cup is a pitching tournament held across 45 cities in 9 regions across the globe. Organised by 1776, a Washington D.C.-based incubator, it is meant as platform for discovery of new start-ups that combine tackling pressing social problems with a business approach.
Smart City・Energy・Education・Finance・F&B・Security・Healthcare・Infrastructure
The start-ups were operating in one of eight issue areas and competed in the Tokyo regional pitch contest to move on to the next stage and compete in the global finals in D.C. in June.
JIN served as regional partner, bringing together start-ups from five countries – China, Japan, South Korea, Thailand, The Philippines – for the regional pitching contest, drawing 200 attendees.
The meeting was kicked off with the traditional breaking of the sake cask by 1776 Managing Director David Zipper, Deputy Minister of the Interior Naoki Ota, Commercial Attaché of the U.S. embassy Stephen Anderson, and JIN Executive Managing Director Naohiro Nishiguchi.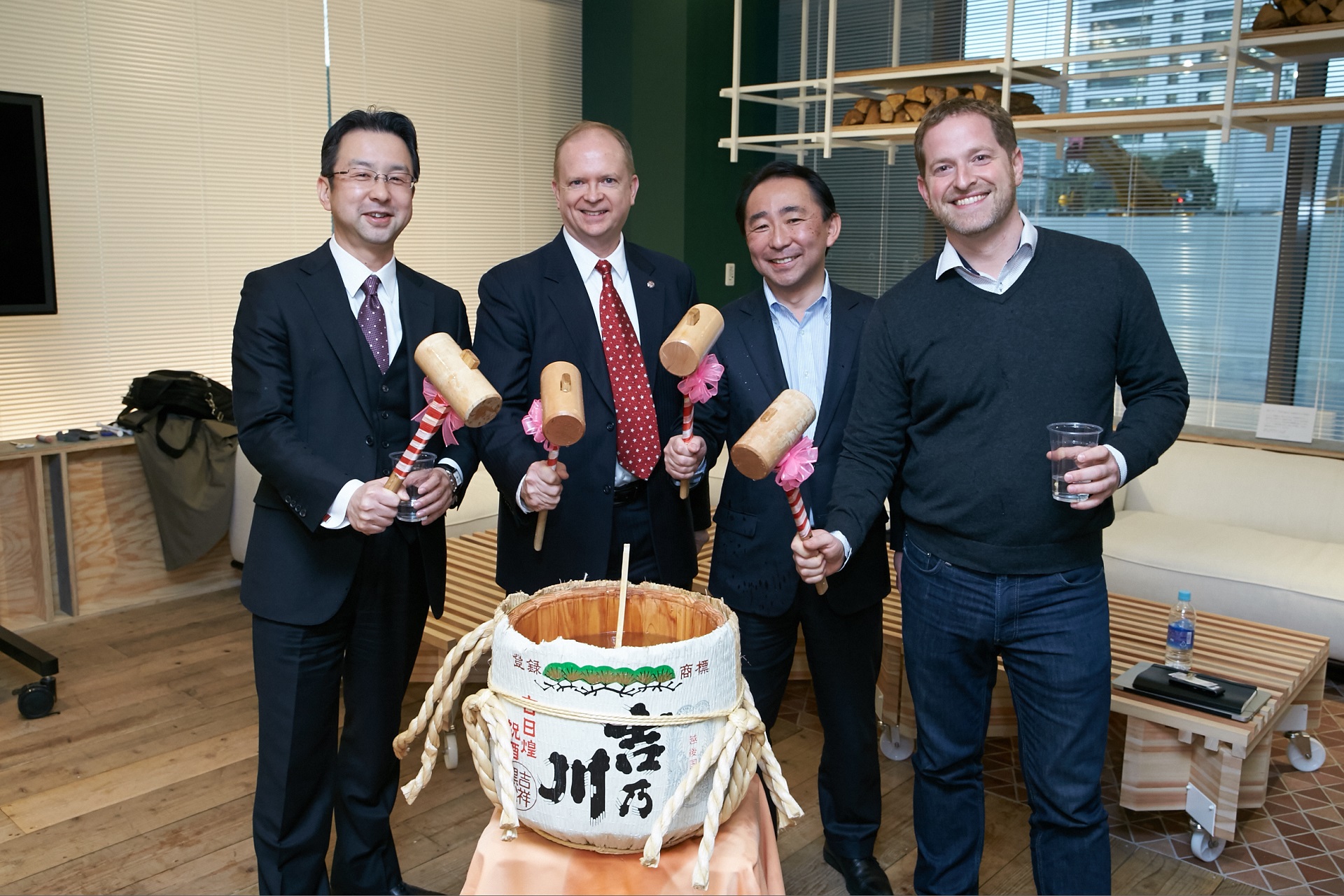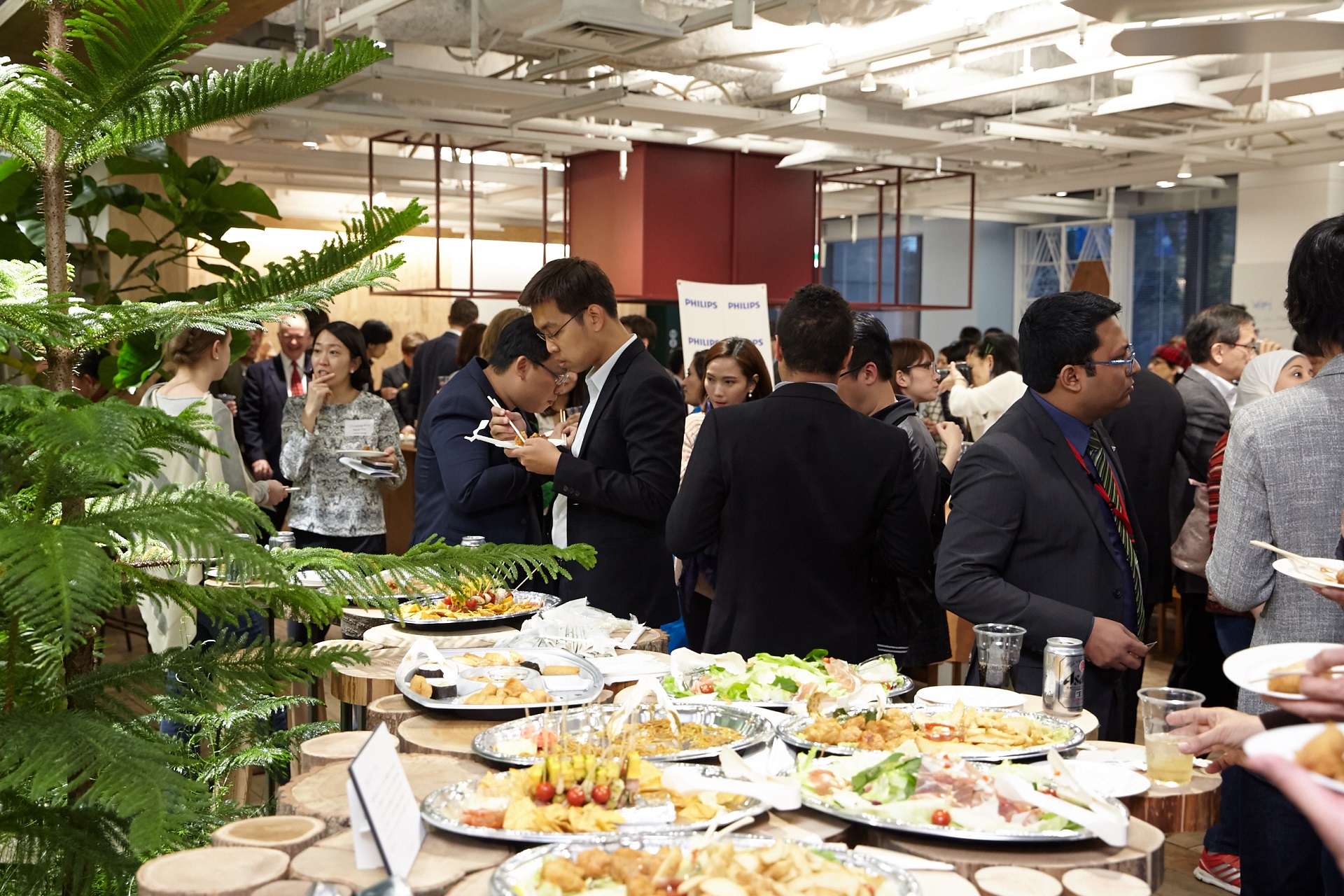 This also celebrated the signing of a collaboration agreement between 1776 and JIN. This partnership is meant to strengthen the capabilities of both partners in fostering ecosystems for innovation.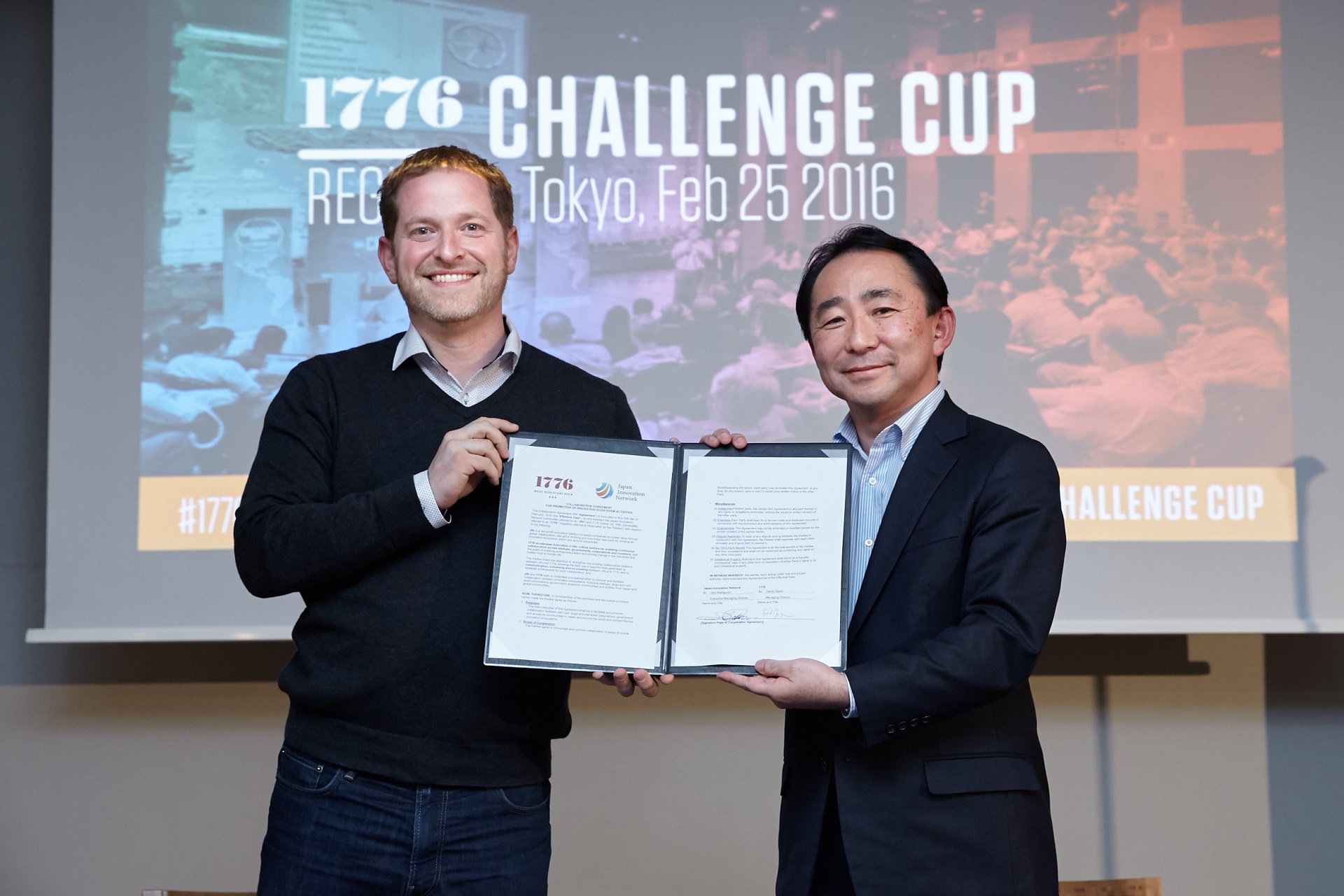 The contest was kicked off with opening remarks by U.S. embassy Commercial Attaché Stephen Anderson,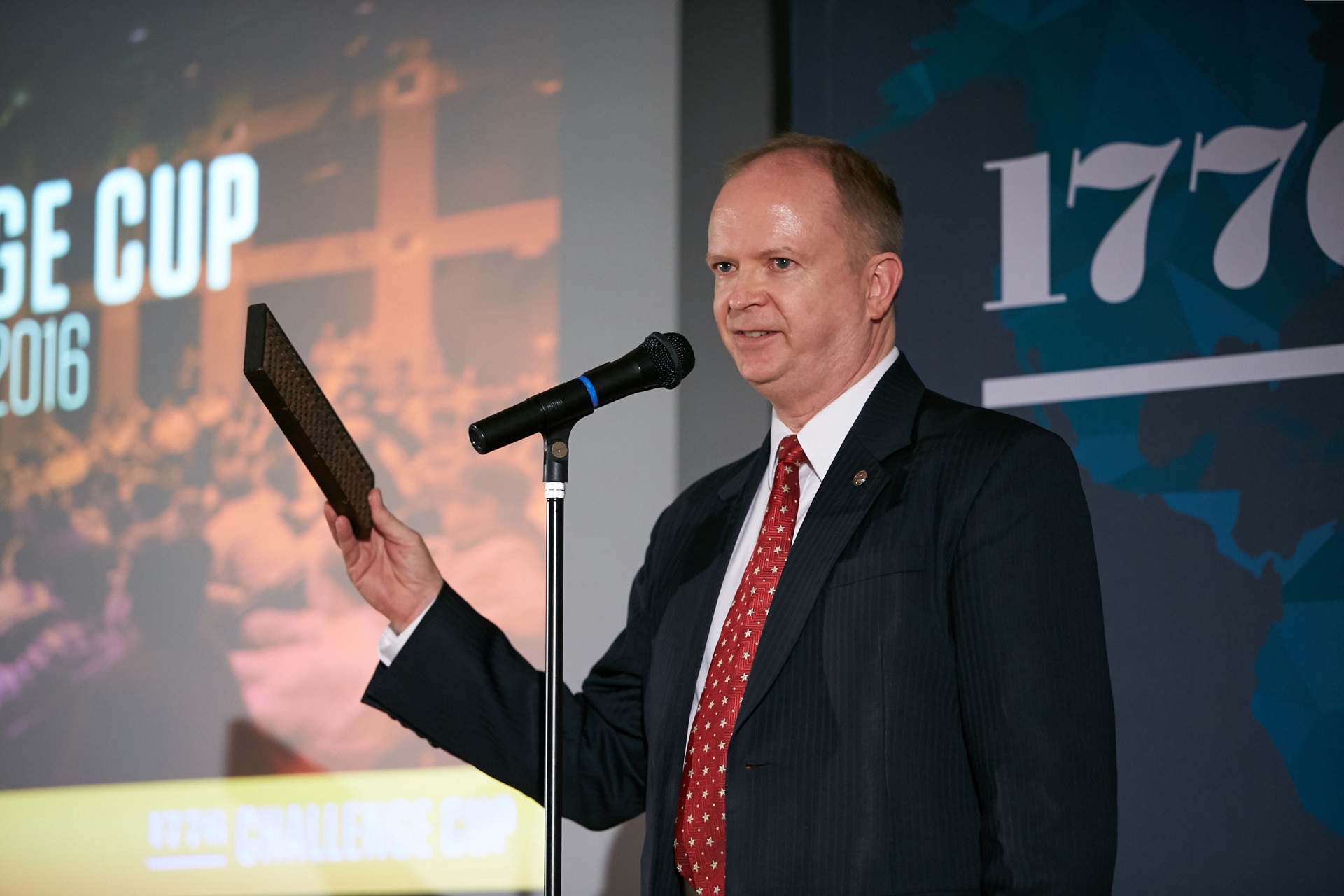 before the chairman of 1776, Andrew Dolan, gave the starting signal for the pitching contest of the 22 contestants: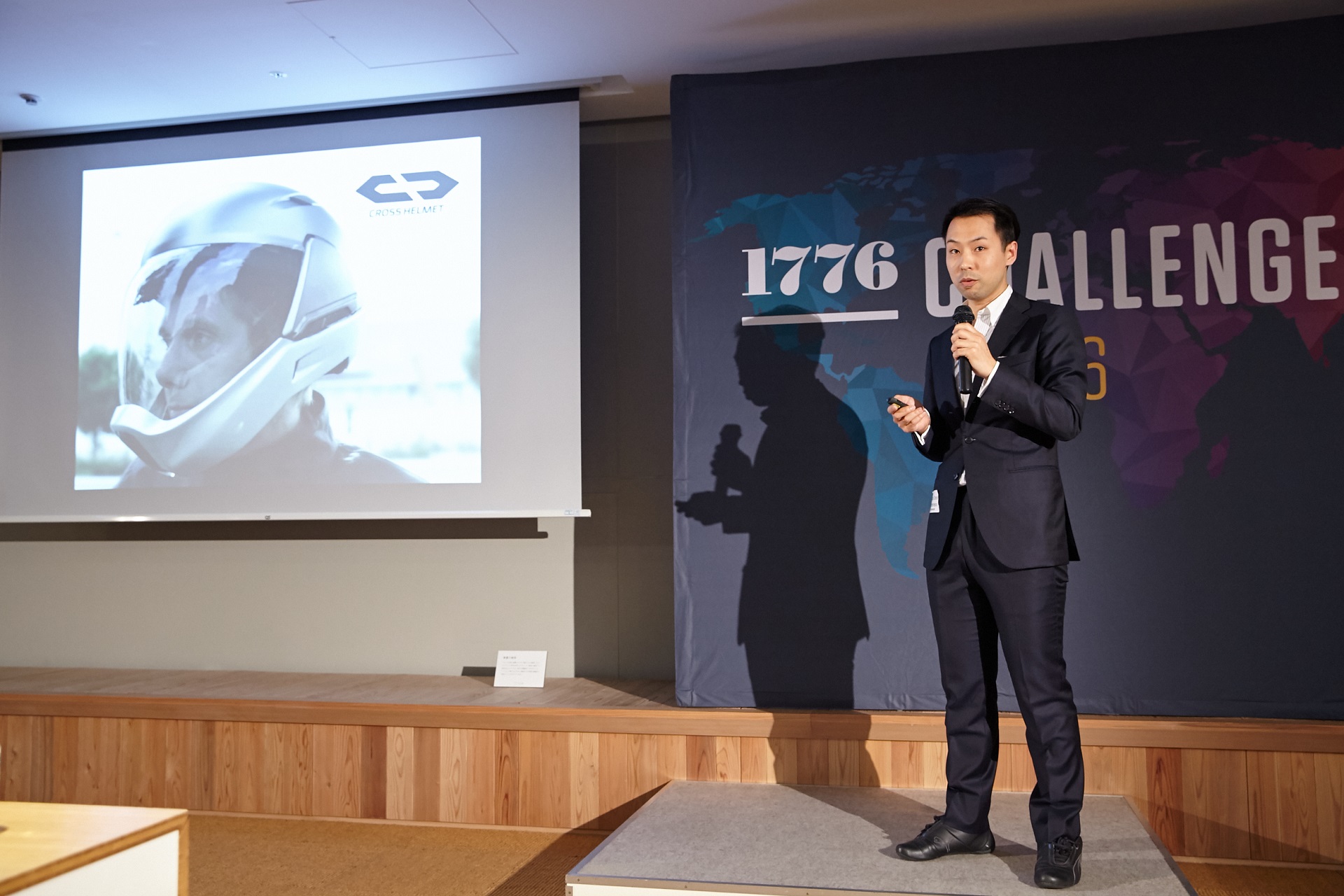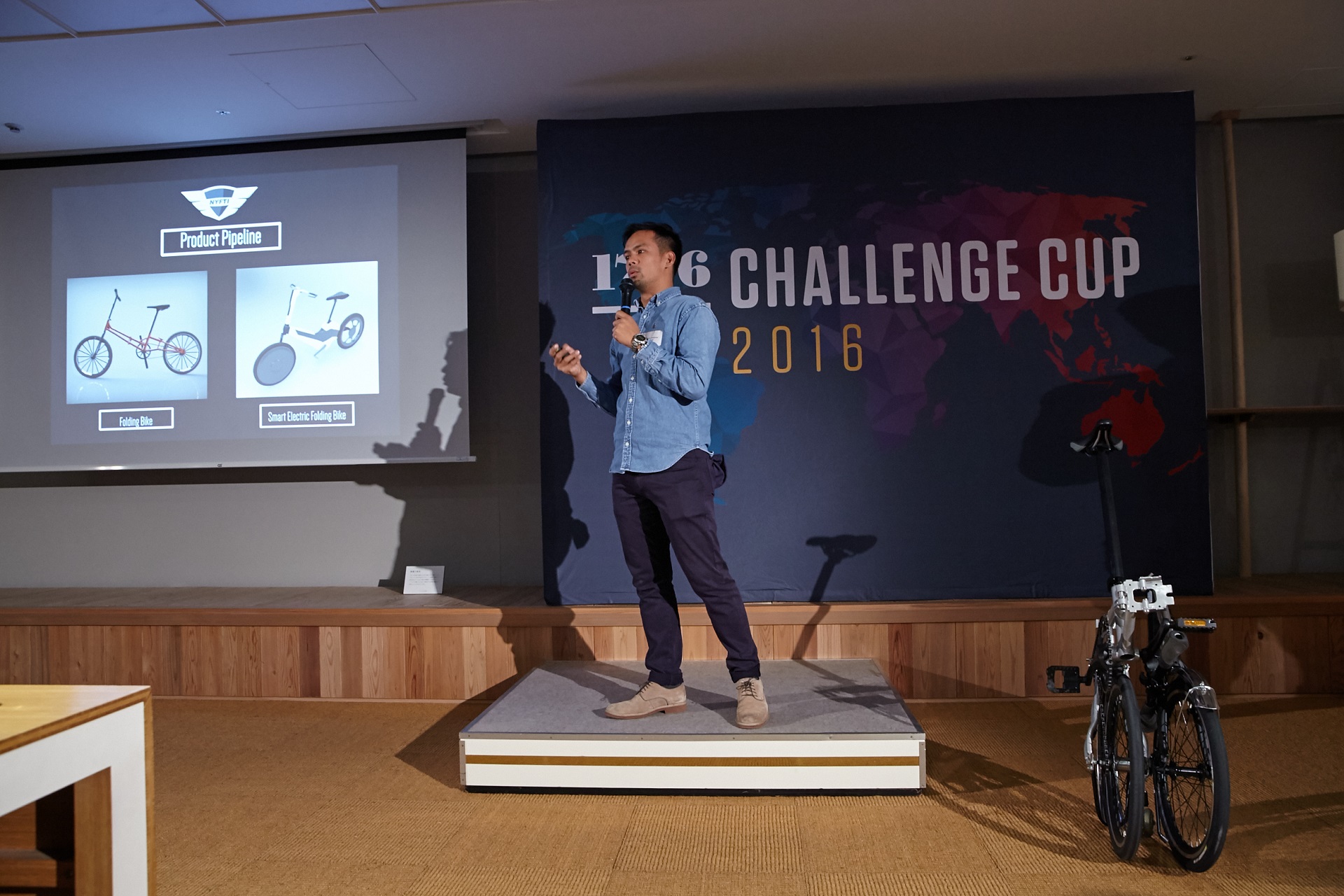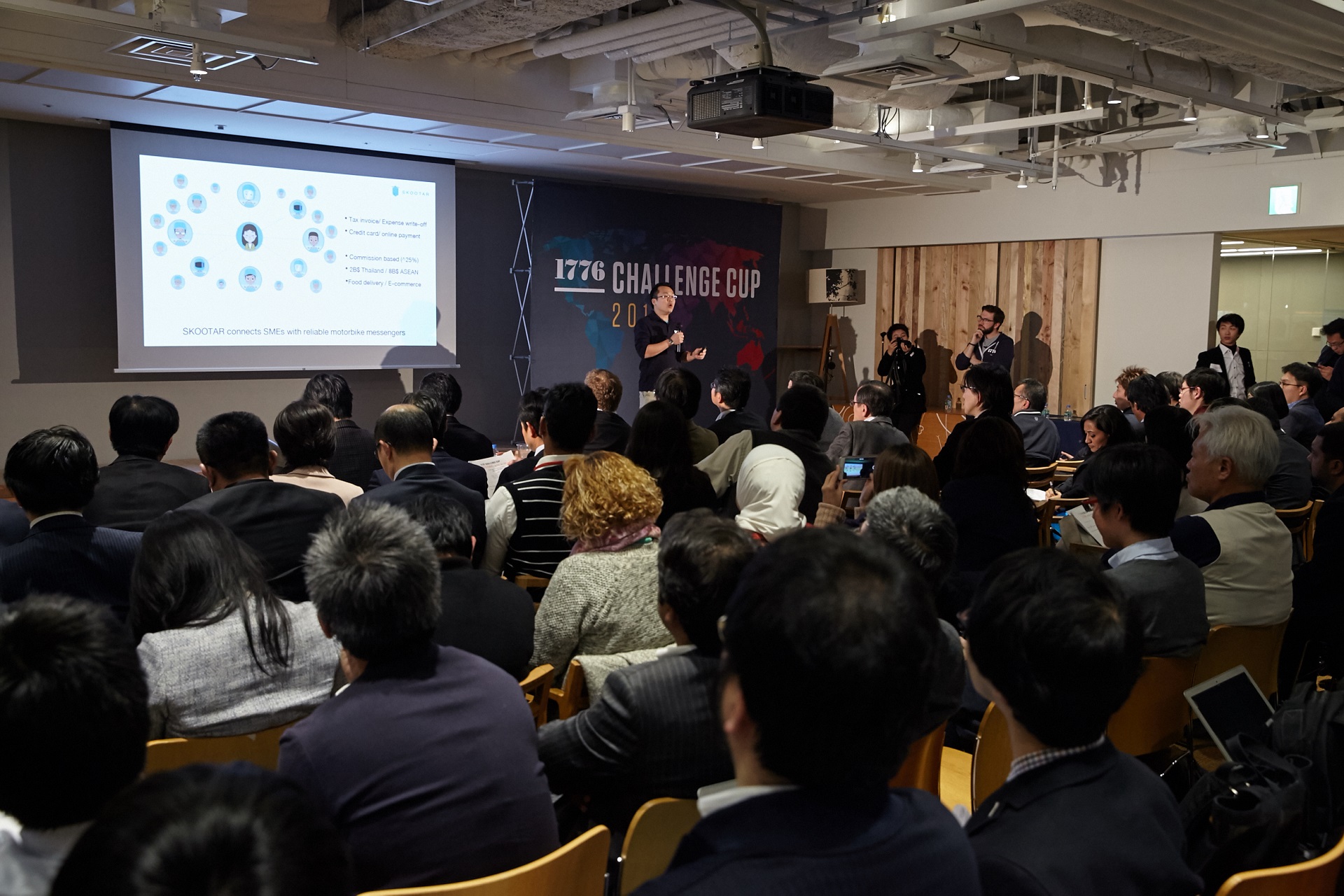 The panel of judges was composed of, starting from the very left on the photo below, James Riney (Managing Partner at 500 Startups Japan), Tetsuji Kasahara (General Manager of Business Development at Philips), David Zipper (Managing Director of 1776), Tsutsumi Takashi (Representative Director of Learning Entrepreneur's Lab), and Ryusuke Koyama (Representative Director of the Business Model Innovation Association).
Each contestant only had two minutes to convince the judges with their pitch.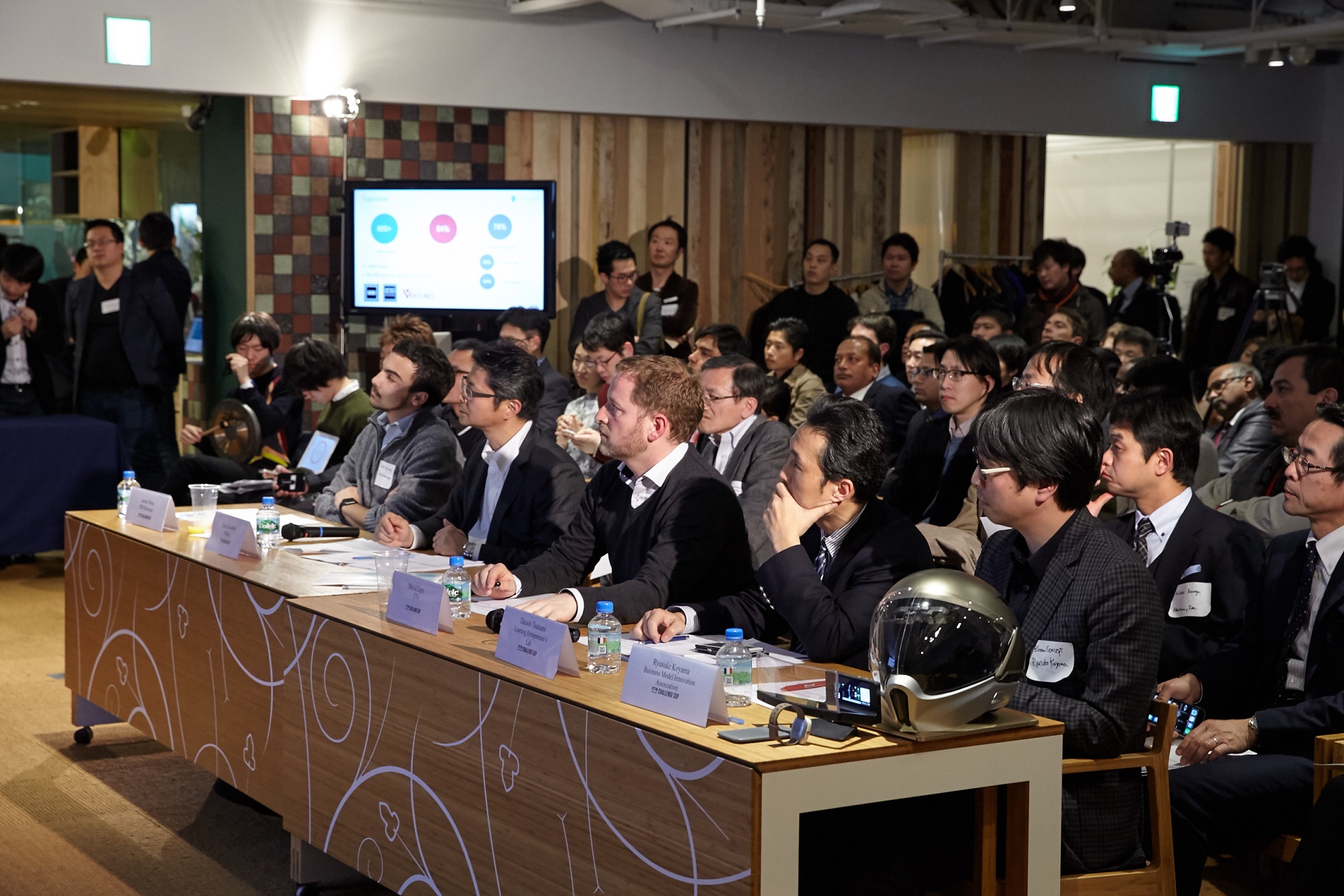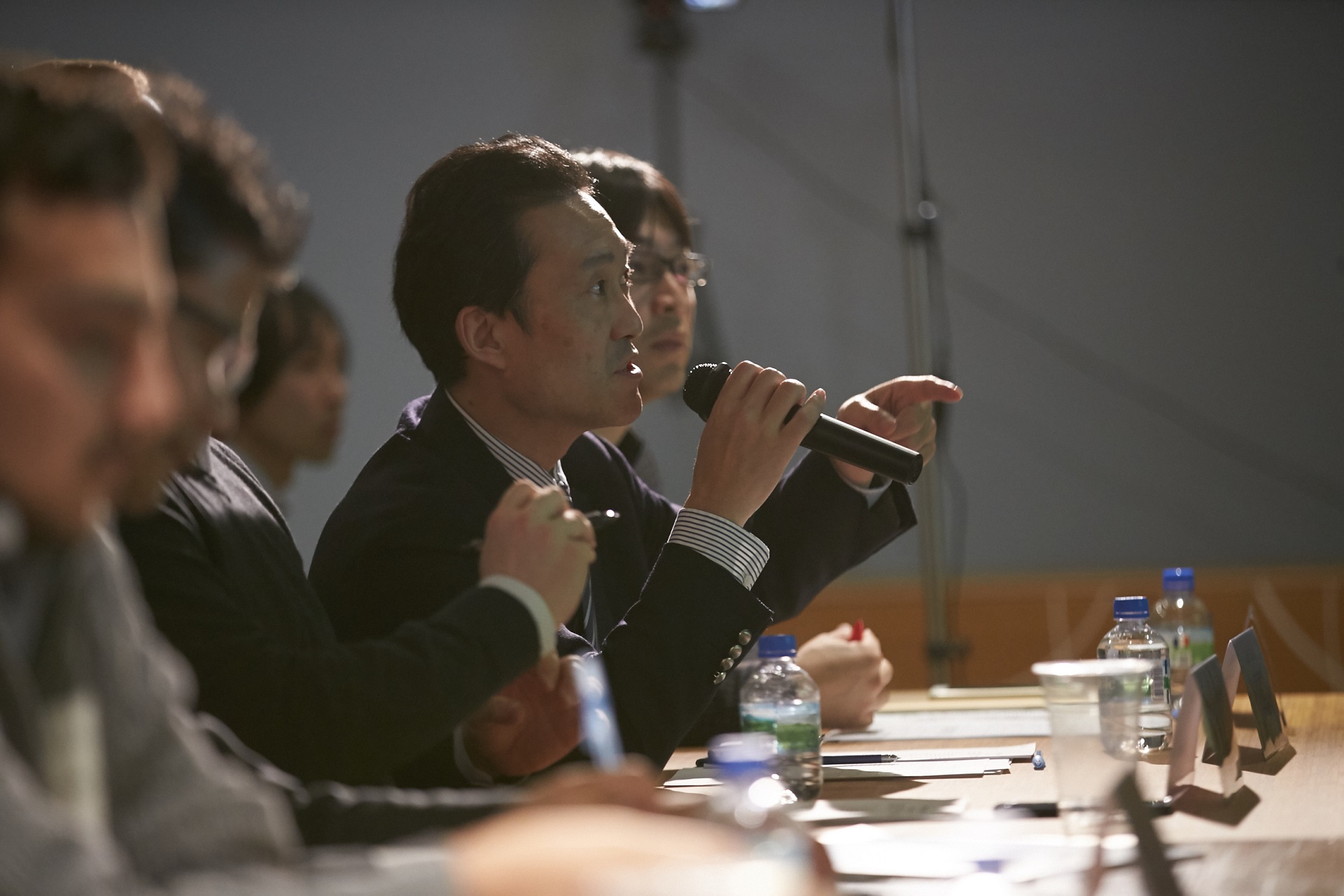 Following the 22 pitches and a deliberation period by the judges, five winners were selected who will go on to compete in the D.C. global final in June. We wish the best of luck to these five extraordinary participants – as well as to our 17 remaining contestants.
These are the five winners:
・Molcure (Japan)
・Picktale (China)
・Dot (Korea)
・Skootar (Thailand)
・Horsepower (Philippines)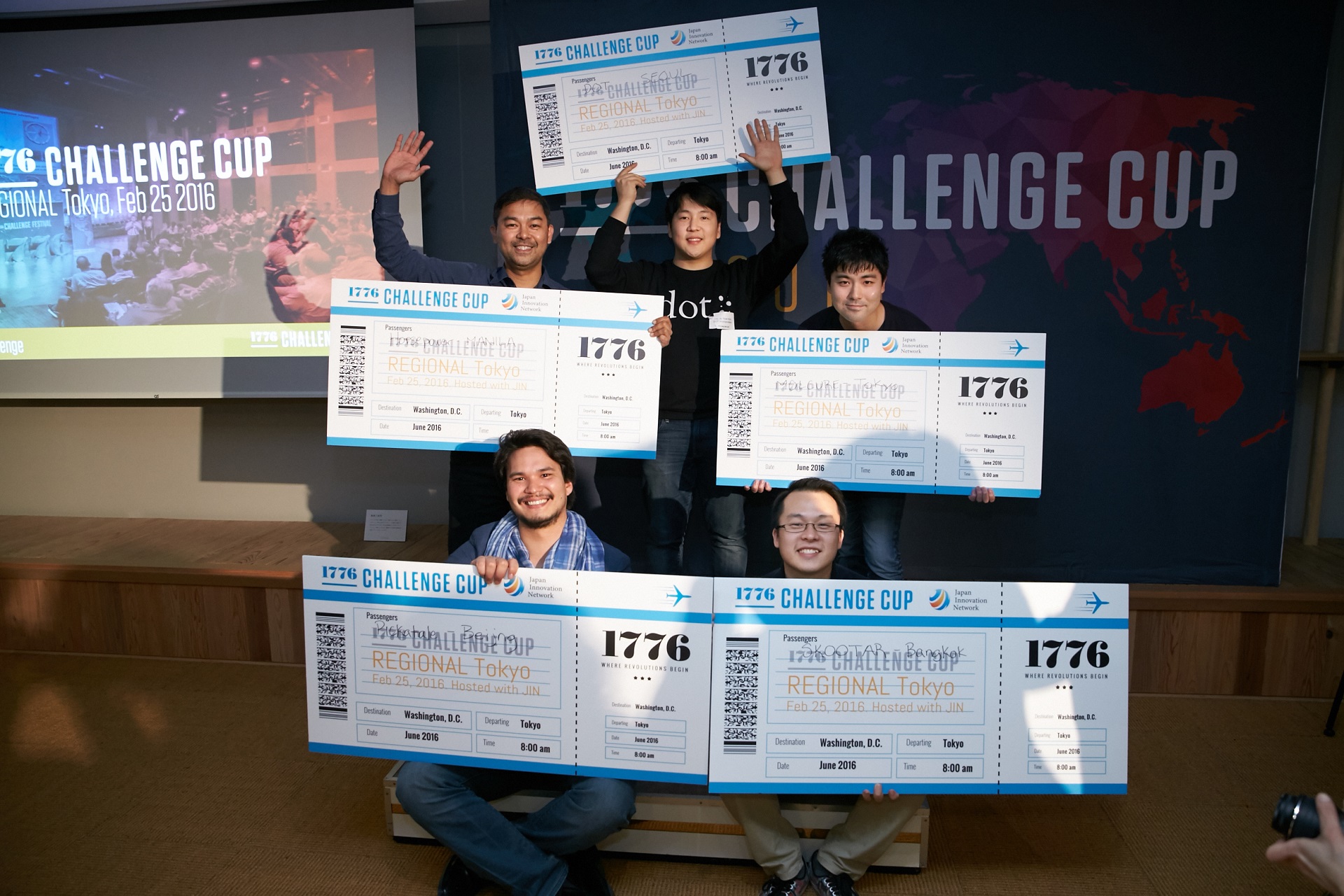 You can learn more about our 22 contestants here.
Thank you all for joining!