Activity report
JIN's CEO Hiro Nishiguchi takes the stage at the GFCC Online Conversation Series on May 6, 2020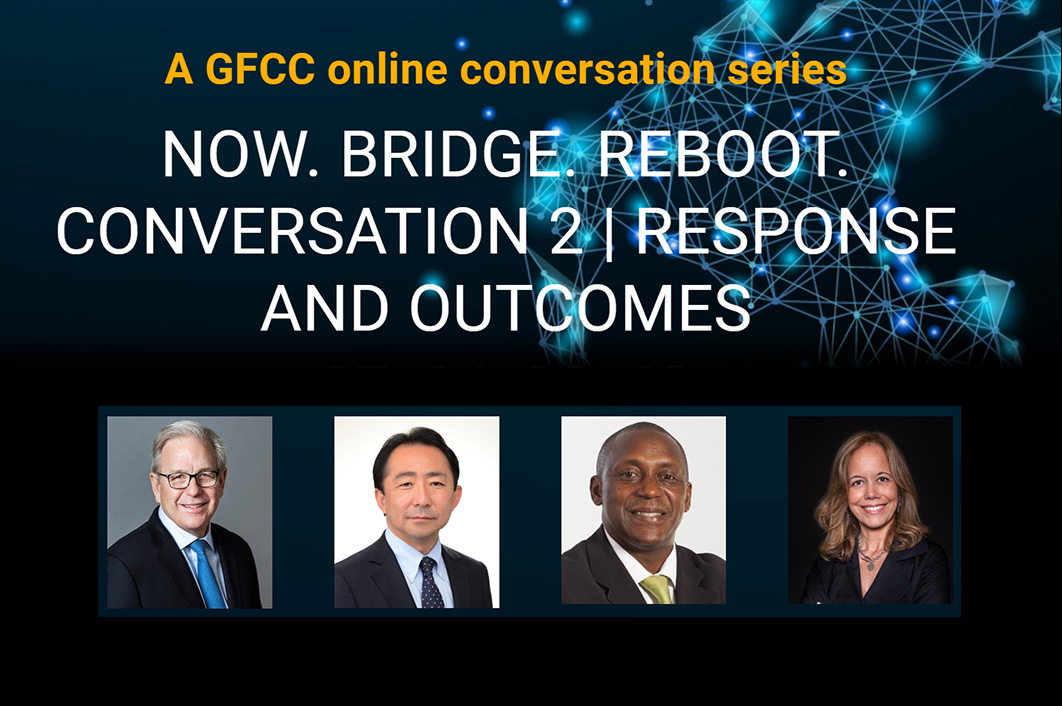 The Council on Competitiveness was established in 1986 in the U.S., as a network of American CEOs to act upon the findings of the "Young Report" (1985) which was the starting point of revitalization of American industrial competitiveness. As such it issued the "Palmisano Report" (Innovate America) in 2004.
Founded in 2010, the GFCC (Global Federation of Competitive Councils) is a sister organization of the Council on Competitiveness, which brings together more than 60 member organizations from 35 countries , for the purpose of both enhancing national and global prosperity.
The GFCC advocates for "Accelerating Competitiveness through Collaboration" and is working to strengthen competitiveness through partnership with countries all around the world. From Japan, JIN and JST (Japan Science and Technology Agency) are member organizations while JIN's CEO Hiro Nishiguchi is a board member of the GFCC.
In response to the outbreak of the COVID-19 global crisis, the GFCC will be holding a total of eight online dialogue series called "Now. Bridge. Reboot" from May to July 2020, connecting the world to reflect on these challenges. The first dialogue was held on May 6, with Hiro Nishiguchi as one of the speakers.
Under the theme of "Bridging crisis and future prosperity", the discussion connected leaders in the U.S., Europe, Africa, Asia, and South America to explore how COVID-19 is affecting the society and economy of each continent. Speakers engaged in a lively dialogue about what kind of actions should be taken towards the future , with the participation of the following : Chad Holliday (Chairman, GFCC;CEO, Shell), Isabel Capeloa Gil (Rector/President, Universidade Católica Portuguesa), Kandeh YUMKELLA (former United Nations Undersecretary and UNIDO DG) ,Deborah L. Wince -Smith (President, GFCC; President and CEO, Council on Competitiveness).
>> Click here for more details on the GFCC Conversation Series